When we think about compressed air, our imagination is of the big, loud, dirty, unreliable machine in the back corner of our facility. Many businesses around the world rely on compressed air, and an unreliable air compressor can mean stopping an entire facility, costing thousands of dollars in lost productivity and repair labor. The loud machine in the back corner is also a major energy consumer. In which many industry professionals refer to it as the "fourth utility."
Moreover, one of the biggest causes of lost reliability and increased energy consumption in a compressor is varnish.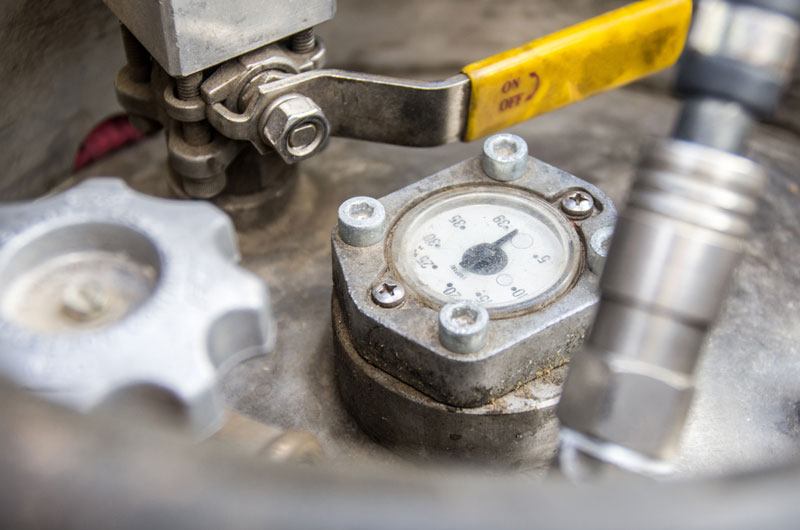 What is Varnish?
Vanish is a term that broadly describes the by-products of lubricant degradation. Varnish also has a tendency to attract and hold onto harmful particulates, such as small pieces of wear metals, which can lead to wear and tear of lubricated components.
One of the biggest factors influencing lubricant degradation, leading to varnish creation, is heat. This means that a compressor running hot due to excessive varnish can fall into a trap of exacerbating the issue by reducing the rated life of fresh lubricants.
What Does Varnish Do To Your Air Compressor?
Common symptoms of a varnish issue include an increase in the operating temperature of the equipment, increased energy consumption, and decreased oil life. The sticky film that coats every internal surface can also lead to increased wear and decreased reliability of your equipment.
How Do You Prevent & Control Varnish?
Preventing and controlling varnish is a multi-step process that involves fully understanding not only your equipment, but also your oil. The first step is to perform regular oil analysis on the in-use lubricant. Oil analysis is an excellent tool for tracking lubricant degradation. While there are a number of lubricant properties to monitor, the three major watch points are the total acid number, metals count and viscosity at 40°C. While laboratories will look at other lubricant properties, the previously listed three are the major watch points.
In addition to regular oil analysis, a qualified oil analysis laboratory can also perform tests that are specific to identifying and quantifying varnish within a lubricant.
Additionally, sources of cavitation and electrostatic discharge should also be investigated if a system is experiencing varnishing of the oil. With so many different routes that can lead to varnish formation inside of equipment.
How Can You Clean Varnish?
One common method to eliminate varnish from the lubricant is through off-line filtration. Technologies such as electrostatic separators, cellulose media and balanced charge agglomeration has proven this is a viable technique.
Test Cases
A recent study performed by Isel showed that cleaning a compressor with heavy varnish buildup can result in an average energy savings of 3 to 5 percent, while also reducing operating temperatures by approximately 5°F. Not only will the reduced operating temperature help extend the life of future oil changes, but the reduced energy consumption can quickly pay off the cost of the cleaning.
Interested in a Preventive Maintenance Program?
Q Air Can Help.
We specialize in industrial air compressor maintenance and offer emergency services as well. Preventive maintenance is one of the best ways to prevent unexpected failure or emergencies from arising. We service many counties throughout Southern California. For any sales inquiries, we may be contacted @ 888.311.7247.