Q Air-California Provides Compressors & Components by Quincy Compressor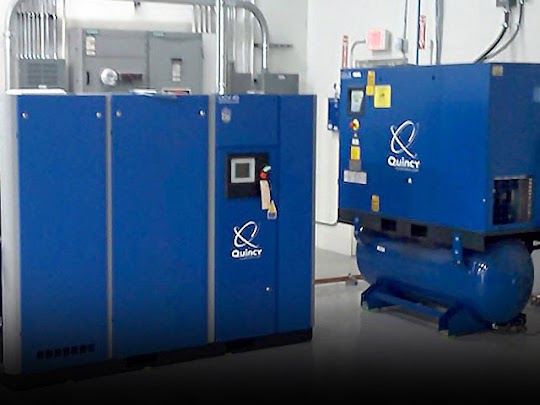 We offer some of the biggest brands, including excellent quality components from Quincy Compressor. Quincy has been designing resilient, rugged, and energy-efficient air compressors for decades.
For instance, they offer a complete line of lubricated rotary screw air compressors. These products combine compact design, efficient controls, and excellent serviceability with a full 5-year warranty offered on the air end, separator tank, motor, and cooler. A full selection of vacuum pumps is available as well.
Each Quincy Compressor is designed to provide ample volumetric capacity to meet the requirements of even the most difficult applications. The pumps have flexible features as well; the Quincy QV vacuum pump, for example, serves as a stand-alone supply system that can be easily relocated when necessary.
For more information regarding Quincy Compressor including sales information, performance specs, or other inquiries, please call us toll-free @ 888.311.7247