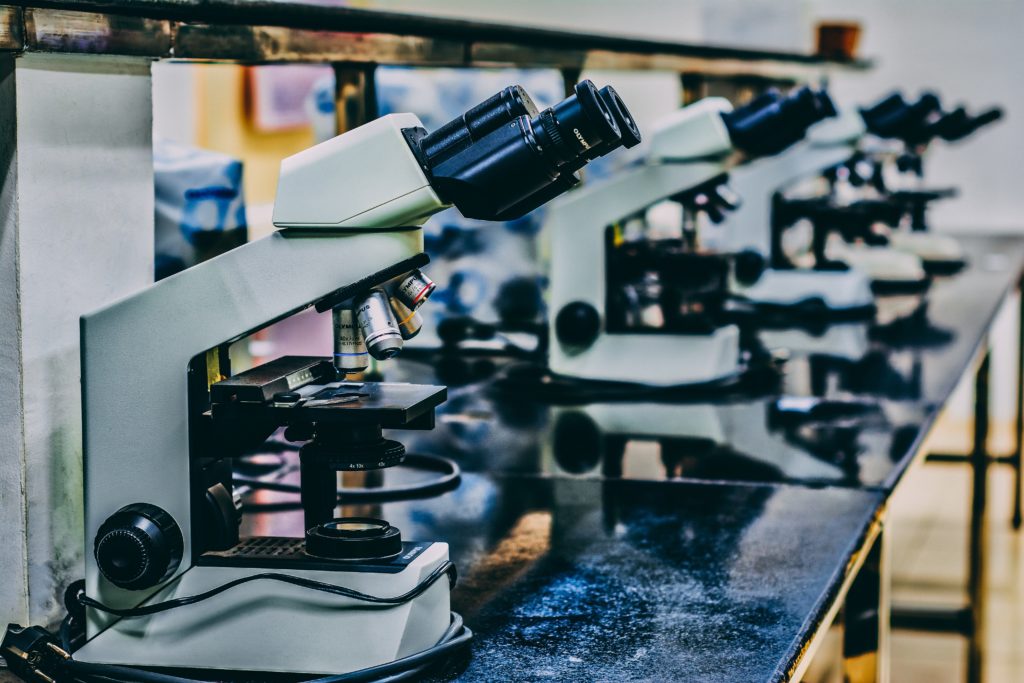 Medical labs across the country are advancing their research and understanding to help benefit thousands worldwide.  With the proper tools, specialists can continue to discover and learn about the best medical practices for the future.  To continue medical advances, specialists and technicians rely on industrial air compressors to meet their daily research needs.  Q Air-California partners with medical labs to provide a variety of industrial air compressor system to meet their research requirements.
Types of Industrial Air Compressor Systems for Medical Labs
At Q Air, we offer rotary screw and piston-type compressors to meet air and application needs in medical labs.  Our options include oil-free equipment, that is 100% safe and reliable for use in medical laboratories. For research and development demands that require a higher type of compressor, our oil-lubricated works well with proper filtration.
No matter the type of medical research a laboratory is developing, Q Air-California has the proper industrial air compressor system to meet their needs.  Our industrial air compressors meet the highest standards of efficiency and reliability to aid medical researchers in their work.
Efficient and Reliable Industrial Air Compressor Systems
Medical advances continue to grow, and researches need the best equipment to keep discovering, understanding, and learning about the world around us to advance medicine for the future.  
Q Air-California understands the importance of having reliable and efficient air compressor systems for medical labs.  To find out how we can help you obtain the best industrial air compressor to meet your needs, contact our specialists today!