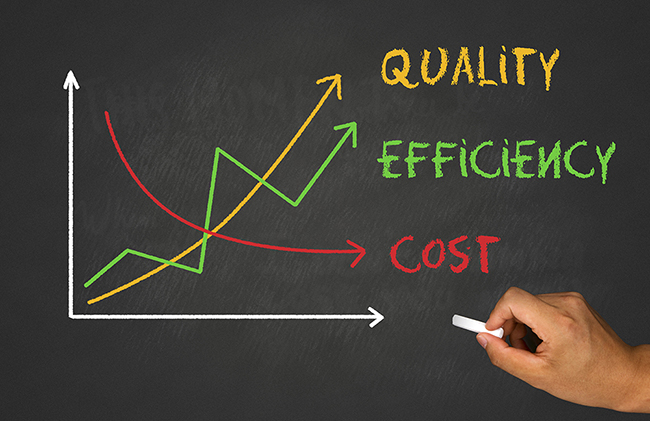 When you hear the word "audit", what comes to mind immediately? IRS? Most likely. And in most people's minds, the IRS is not a positive thought. As a result, the word "audit" by itself generally provokes fear. This is highly unfortunate because fear is enough to prevent commercial or industrial businesses from increasing their bottom line, which is what every owner is concerned about – for good reason.

Q Air Tackles Common Fears Associated with Industrial Energy Audits
The best way to tackle your fears? Fight them head on. That's why Q Air-California is going to fight your fears by changing the way you think about industrial energy audits.
Fear #1: The final report will make you look bad to your superiors.
This is very common because we all want to look good in front of the boss, right? However, this mindset can easily be changed. Showing interest in an audit recognizes a need for improvement. Compressed air represents one of the largest and most frequent opportunities for energy reduction, which would dramatically improve your entire operation. Any reasonable boss, superior, or coworker would appreciate advice with the intention of improving performance & efficiency.
Fear #2: Your business will be exposed for poor practices.
This almost ties in with Fear #1 in the sense that we always want to look good in front of coworkers, bosses, and anyone in the work place. However, no one is perfect & no business is perfect, either. Continuing operations with poor practices will only continue to hurt the business overall and create a roadblock for the business to grow. The sooner an audit is performed, the sooner you can make necessary improvements that help the business grow.
Fear #3: I'm not prepared for the costs involved.
Cost is always a concern for any business, & we understand that. However, audits are performed with the intention to find areas of improvement. Audits contain knowledge & information that every business would like to know. It's important to keep in mind that all recommendations that result from the analysis DO NOT have to be performed right away. You can make an improvement one step at a time if costs are a troubling concern. On top of this, improvements made as a result of an audit are expected to give you a return after a certain period of time – an investment.
Tackle Your Fears With Q Air-California.
You can rely on Q Air-California for the most accurate results. Our auditors have been certified by as DOE Qualified AirMaster+ Specialists and follow the guidelines set forth by the Compressed Air Challenge and Compressed Air Best Systems Practices. Q Air-California has saved its customers over 24.5MW in power and $2.9 Million – and counting! We'd be glad to help you out – give us a call @ (888) 311-7247 or contact us online for more information on industrial audits.