QAir, leaders in Southern California compressed air system maintenance, provide a quick-to-digest infographic as to why preventive maintenance programs are beneficial to businesses that utilize air compressors. QAir California has been providing maintenance & repair to industrial air compressors since 1946.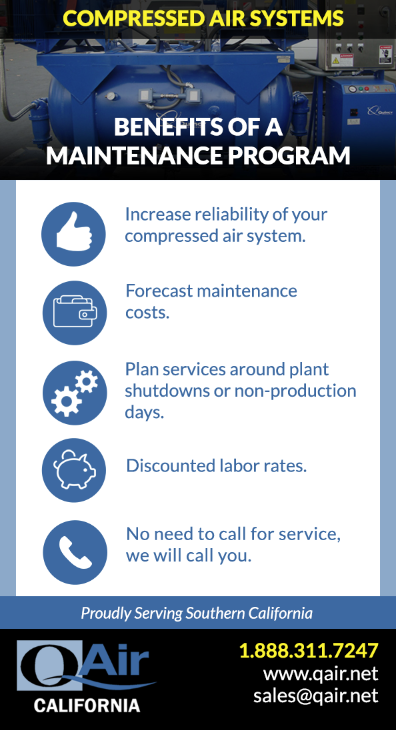 Like this info-graphic? Feel free to share it! Just be sure to provide credit.

Interested in a Preventive Maintenance Program? QAir Can Help.
We specialize in industrial air compressor maintenance and offer emergency services as well. Preventive maintenance is one of the best ways to prevent unexpected failure or emergencies from arising. We service many counties throughout Southern California. For any sales inquiries, we may be contacted @ 888.311.7247.